HARNESSES NATURAL REMEDIES FOR DETOX AND CLEANSE
 Using the pack on the right side of the abdomen or the whole abdomen may help naturally support the liver detox, lymphatic drainage, constipation, and inflammation, helping your body naturally detox and cleanse.
With a 30-day return policy, you have no risk.
You can purchase the product through Verwell Oil's Amazon store and have it delivered by Amazon.
Hi, I'm Violet Willis. I started the verywelloil.com website because I truly believe deeply in the power of plants to heal and enhance people's lives. After years of experimentation and research, I founded the Verywell Oil, with the goal of sharing my passion and knowledge of essential oils with a wider audience.
I am committed to providing my customers with only the highest quality and most effective products. Castor oil is the hero series of my brand, and it's easy to see why. Castor oil has been used for centuries for its remarkable abilities to protect and nurture the liver, which is one of the most important organs in our body. I have personally experienced the benefits, and my passion for sharing its powers with others led me to establish the Verywell Oil brand.
I want to help people experience the benefits of essential oils and build the Verywell Oil brand as a reliable source for natural remedies and wellness products through providing high-quality products. This is just the beginning. I have designed the website with a violet color scheme, and I am more dedicated than ever to sharing the power of plants with you. Let us all experience their incredible benefits together!
VERYWELL OIL Sold On Amazon
What is castor oil and what symptoms is it used for?​
Have you heard of castor oil?
It has so many incredible benefits.
People have been using it for ages as a natural remedy for all kinds of things, from detoxification and liver diseases to gynecological issues.
Have you ever heard of a castor oil pack?
It's a fantastic way to get the benefits of castor oil more effectively. Usually, when you apply castor oil to your skin, it evaporates quickly, which can limit the benefits. But by using a castor oil pack - a cloth soaked in castor oil and wrapped around the affected body part - the oil stays put and acts as a guide, helping to remove stress and toxins from your body. This process allows your body to rest and cleanse more effectively, giving you even better results than just applying the oil directly to your skin.
Who should use a castor oil pack?
It is particularly beneficial for women with hormonal imbalances, PCOS, thyroid issues, fallopian tube blockages, and those who are interested in maintaining a natural detox practice.
Furthermore, castor oil packs can be used for general detoxification, as well as to alleviate intestinal disorders such as constipation, loose stools, and poor elimination. The packs can also aid with liver and gallbladder disorders like fatty liver disease and gallstones. Additionally, those experiencing gynecological conditions such as irregular periods, uterine fibroids, ovarian cysts, and urinary issues can also benefit from using castor oil packs.
What is a castor oil pack like?
Let me tell you about the amazing features of Verywell Oil's Castor Oil Pack! This pack is made up of 2 layers of fabric, with the layer closest to your skin made of highly absorbent flannel. Flannel is great for absorbing the castor oil, making it very effective. The inner layer is treated to prevent oil from spilling out, keeping the outer layer clean and reducing the chances of staining your clothes or bedding.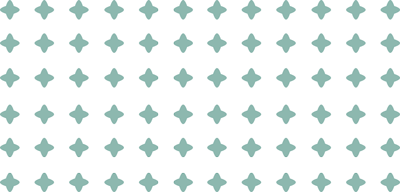 Suitable for 28-60 inch waist
The pack is designed with two elastic waistbands instead of ropes or strips, which provides comfort and adjustability. You won't have to worry about it being too tight or too loose, and it can fit waist sizes from 28.3 inches to 60 inches. Additionally, we use snap buttons for fixation, which are easy to operate even if you have large hands. The large-mouthed bag can accommodate common heating pads as well.
Allows your skin to breathe
One of the best things about Verywell Oil's Castor Oil Pack is that it allows your skin to breathe, unlike using plastic wrap. You can wear it comfortably at night or during the day, while performing your daily activities. So, if you want to experience the amazing benefits of castor oil, try out our castor oil pack today!
Castor Oil Pack Wrap for Liver
VERYWELL OIL Sold by Amazon